Kenmare Country Club

Shane Harris, President

51400 436th Ave NW
PO Box 135
Kenmare, ND 58746

Phone: 701-385-4387

Hours

No tee time nessecary

Events

Tuesday's
Womens' Night

Thursday's
Men's Night

2016 Tourney Schedule:
Kenmare Country Club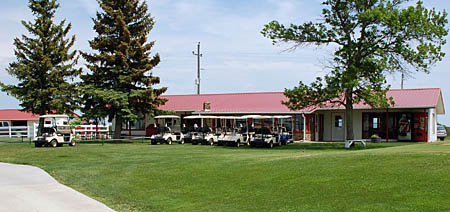 2016 Membership Dues
Local: (Summer Residence in Kenmare School District)
Family: $450
Couple: $400
Single: $300
Junior: $150
Social $60 (which includes 3 rounds of golf.)
Gas Cart Shed: $150
Electric: $170
Out of Town:
Family: $375
Couple: $325
Single: $250
50% Discount for New Members. This discount may be used one time only.
The Kenmare Country Club is located 1/2 mile north of town and offers a beautiful 9-hole grass green course with watered fairways. It offers a scenic overlook of the Des Lacs Lake and the valley. The course presents a variety of challenges to golfers, whether they be a novice or seasoned player. The clubhouse has a pro-shop and lounge that serves alcoholic and non-alcholic beverages. Motor carts and carts are available for rent. No tee time reservations are necessary.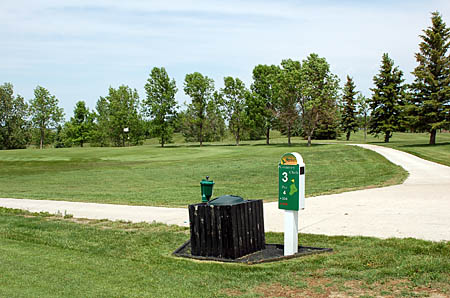 Take on the challenge of the other small golf courses of the areas.
Walk-ons welcome most any time.
Bowbells Country Club - East of Bowbells, 9-hold sand greens.
Sherwood Golf Course - North of Sherwood, 9-hold imitation grass greens.
Mohall Country Club - North of Mohall, 9-hole grass greens, watered fairways.
Berthold Golf Course - Southeast of Berthold, 9-hole sand greens.
Powers Lake Golf Course - East of Powers Lake, 9-hole sand greens.
Lansford Golf Course - Southwest of Lansford, 9-hole sand greens.
Gateway City Golf Course - Portal, 9-hole.